Obra maestra de Liszt,os dejará sin palabras al tocarla a 4 manos!!!Los temas son en realidad "Miserere"de Allegri y -ave verum corpus-" de mozart. Clic en la imagen para ir a la pagina de descarga o mira el video…
Otelo es una ópera en cuatro actos con música de Giuseppe Verdi echa a partir de la obra de Shakespeare" Otelo, el moro de Venecia". Fue la penúltima ópera de Verdi, y se estrenó en el Teatro alla Scala de Milán, el 5 de febrero de 1887.
La partitura para todos los instrumentos(piano también) aquí:
Juan Crisóstomo de Arriaga nacido en Bilbao, País Vasco, el 27 de enero de 1806 y muerto en París el 17 de enero de 1826 fue un compositor vasco de música clásica apodado el "Mozart Español" , debido a las grandes dotes musicales que presentaba ya desde niño, al igual que Wolfgang Amadeus Mozart, así como a su prematura muerte con tan solo diecinueve años de edad.
3 Études for Piano (Arriaga, Juan Crisóstomo)
Enrique Mario Casella , compositor argentino hijo del violinista y director de orquesta Italo Casella,en 1907 fue a Europa donde asistió a la Academia de Música de Angelo Consolini en Bolonia, Marco Enrico Bossi y con Carpessani y desde 1909 en la Real Escuela de Música en Bruselas con César Thompson, Paul Gilson, Maurice Staminat.
Casella compuso poemas sinfónicos y otras obras sinfónicas, para violín, conciertos de piano, óperas, zarzuelas, ballet, música para cine, misas, obras corales, música de cámara, canciones. Su obra ha sido difundida principalmente por Lucio Bruno-Videla.
Aquí os dejo la partitura para piano y voz de su obra "Si me está negado el amor…",pdf gratis
Enrique Mario Casella – "Si me está negado el amor…"

"Quinn the Eskimo" (The Mighty Quinn) es una canción de Bob Dylan compuesta en 1968, durante las sesiones que darían lugar al álbum The Basement Tapes.

Ese mismo año, la canción fue grabada por la banda de "Manfred Mann", convirtiéndola en un éxito rotundo en todo el mundo.
Aquí está el vídeo de una buena ejecución del tema , y más abajo podrás encontrar el pdf de la partitura para piano y voz, como siempre, gratis.
Espero os guste.
La Partitura para piano aquí:
"Zig Zag" ,tema de George Harrison está incluido en la reedición de 2004 de "Cloud Nine" ,el undécimo álbum de estudio de George Harrison grabado y publicado en 1987 tras cinco años alejado de su carrera musical. Con el éxito del single "Got My Mind Set On You", Cloud Nine supone el regreso de Harrison como artista aclamado por la crítica y capaz de producir buenos discos. Asimismo, supone su último álbum de estudio publicado en vida.
Descarga aquí el pdf para piano y voz gratis del tema n.13 del disco,"Zig,Zag":
George Harrison – Zig Zag
Na Baixa do Sapateiro es un samba compuesto por Ary Barroso y grabado por Carmen Miranda en 1938.
La canción se le conoce internacionalmente como " Baía", fue compuesta por Ary Barroso en 1938 y fue uno de los más exitosos temas del año. El tema tenía que incorporarse a la banda sonora de la película Banana da Terra con Carmen Miranda , pero Barroso y el director de la película , Wallace Downey, no fueron capaces de llegar a un acuerdo . Una versión en Inglés de " Na Baixa do Zapatero " se incorporó en la película " Has estado en Bahia?" producida por Disney en 1944 , y llegó a ser tan popular que un millón de copias de partituras fueron impresas en los Estados Unidos sólo en 1945.
Partitura piano y voz aquí: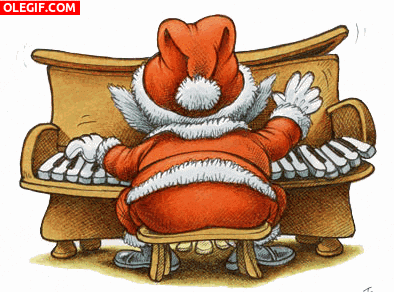 Joaquín Turina Pérez fue un compositor sevillano de fama internacional que cultivó distintos géneros musicales y que logró componer una buena cantidad de obras increíbles.Visto la fecha en que estamos, hoy quiero compartir con vosotros la pieza "Navidad",que a mi personalmente me encantó:
La Partitura para Piano aquí:
Navidad, Op.16 (Turina, Joaquín)
El Chango (nombre completo José Ignacio Rodríguez)fue un folclorista y cantautor cordobes. Es autor de canciones destacadas del folclore argentino, como "Luna cautiva", su obra más conocida, zamba compuesta mientras sufría un largo encarcelamiento de cuatro años (1963-1967) en el pabellón 11 de la penitenciaria de San Martín, acusado de un homicidio.
Aquí está el pdf en descarga gratuita de esta maravillosa canción para piano y voz.A disfrutar con "El Chango" Rodriguez!!!!
Chango Rodríguez – Luna Cautiva
Compositor: Galos, Giselle . Nombres alternativos o transliteraciones: C. Galos, Galas, Madame Giselle Galos, Mme. Giselle Galos, Mme. G. Galos, Mme. C. Galos.
Partituras :
1 ) La Baie des Anges 2 ) Dolorosa 3 ) Lago de Como 4 ) No.2 Nocturne 5 ) No.3 Nocturne , Op.17 6 ) Souvenir des Champs 7 ) En el lago Maggiore
Con te partirò (literalmente, "Contigo partiré") es una canción del género classical crossover o, como habitualmente se le denomina, ópera-pop italiana, escrita por Francesco Sartori y Lucio Quarantotto. La cantó Andrea Bocelli en el Festival de San Remo de 1995, quedando en cuarto lugar, y la incluyó en su álbum del mismo año titulado Bocelli, considerándose una de las canciones más famosas del intérprete italiano.La canción ha logrado éxito con una segunda versión cantada en inglés de Andrea Bocelli acompañado por la soprano británica Sarah Brightman, titulada "Time to Say Goodbye". Desde su salida, la canción ha dado lugar a muchas otras versiones que se han realizado por muchas otras cantantes del mismo género como Hayley Westenra y Katherine Jenkins cantando junto a Andrea Bocelli.
Otras versiones notables son "Por ti volaré", una versión en español con letras modificadas significativamente, y "I Will Go With You", un baile remix realizado por Donna Summer. En 2008 el dúo pop danés The Loft lanzó su sencillo "Kiss you goodbye" sobre la base de "Con te partirò" o "Time to Say Goodbye" y que contienen muestras de las versiones originales. Se hizo una re-publicación del famoso dueto entre Andrea Bocelli y Sarah Brightman en el disco lanzado en 2007 Vivere: The Best of Andrea Bocelli.Clic aquí para descargar la partitura para piano y voz gratis (4 páginas):Andrea Bocelli – Time To Say Goodbye [con te partirò]